On 25th November 2017, College of Natural Sciences (CNS) was so honored to hold the Ceremony for receiving the package of UV/VIS Pharo & test kit for using in water analysis which is sponsored by Merck Viet Nam, a Leading Science and Technology Company.
Attending the ceremony, there were Mr.Asanga Halangoda, General Director of Merck Viet Nam; Ms Nguyen Truc Dao, the Head of customer-managed relationship Department and Mr Le Chi Thanh, alumni student Chemistry Course 29 who works for Merck Viet Nam at the recent.
From CNS site, there were Assoc. Prof. Bui Thi Buu Hue, the Dean of College of Natural Sciences, Dr Nguyen Trong Tuan, Head of Chemistry Department as well as Lecturers and students from Chemistry major.
Mr Asanga Halangoda shared the importance of clean water and informed Merck offers stipend for students of life science field to do research for attending workshop in Thai Lan.
Assoc. Prof. Bui Thi Buu Hue expressed the appreciation to Merck
CNS is looking forward to have long cooperation and support from Merck VN to strengthen the relationship and promote scientific researches for the sustainable development.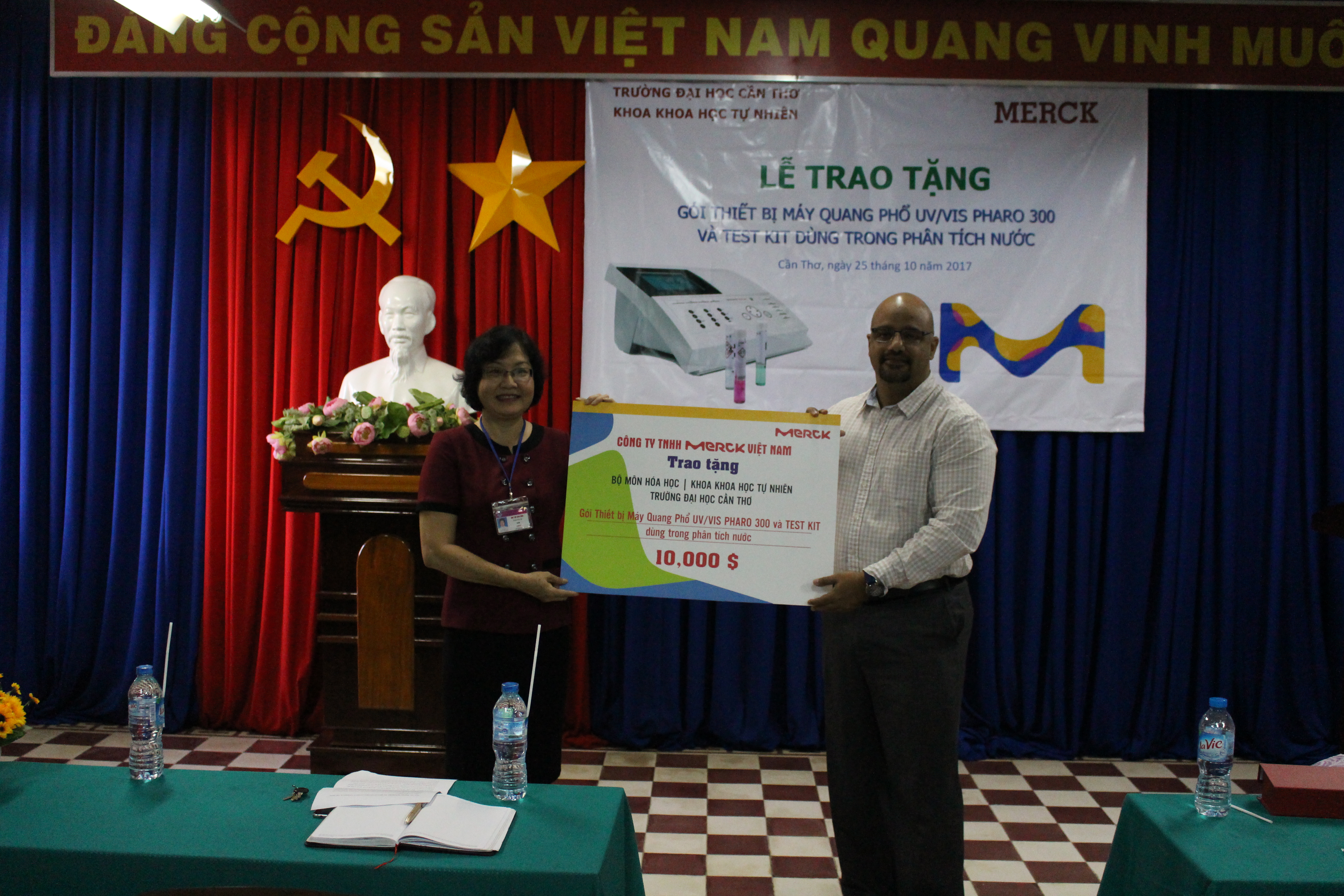 Mr Asanga Halangoda, offered the package of equipment to CNS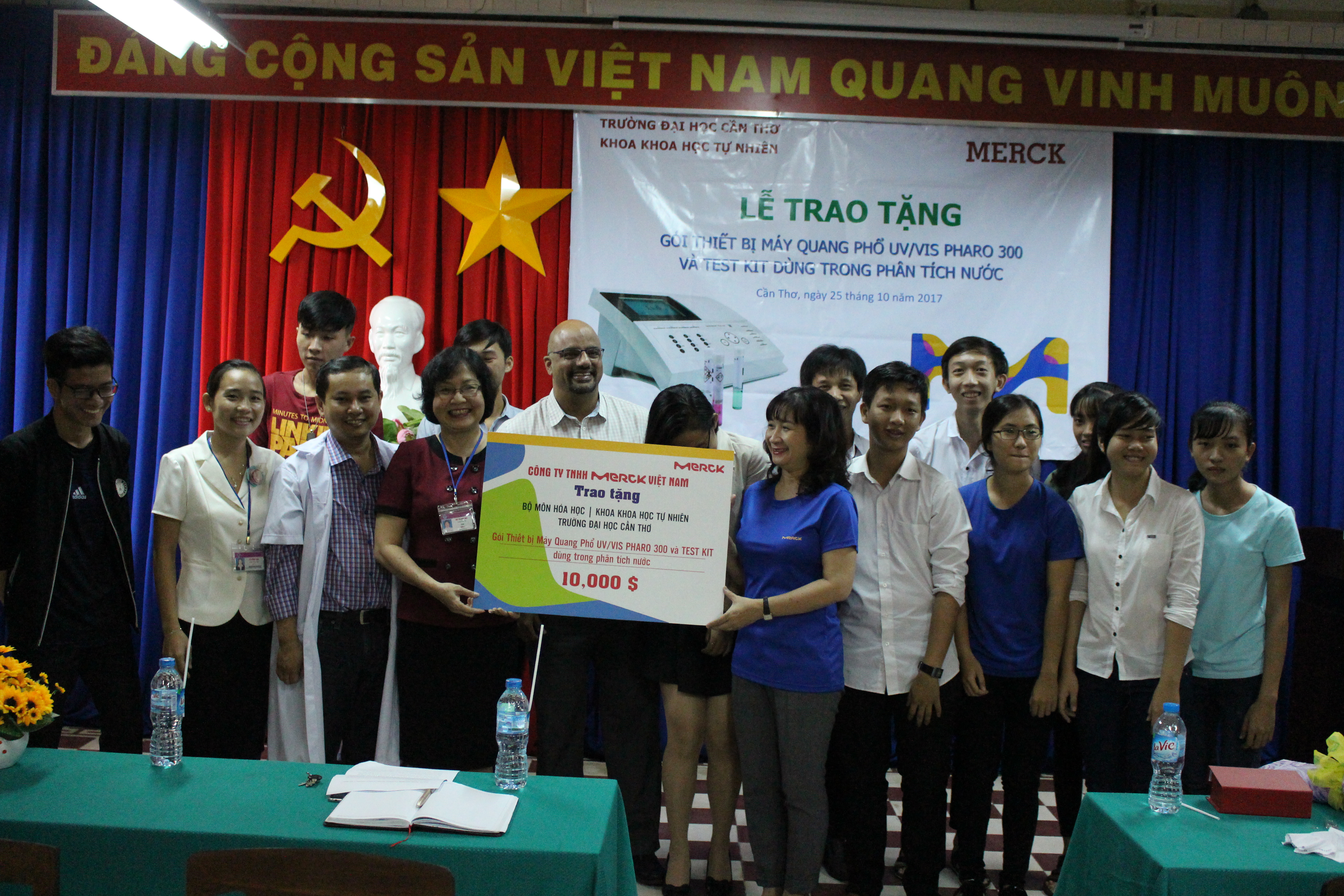 Group photo
Merck instructed to use the equipment