On February 26th, 2022, the College of Natural Sciences officially held the Graduation Ceremony for 213 new bachelors in the fields of Applied Mathematics, Technical Physics, Chemistry, Pharmaceutical Chemistry and Biology for the course session 2017-2021.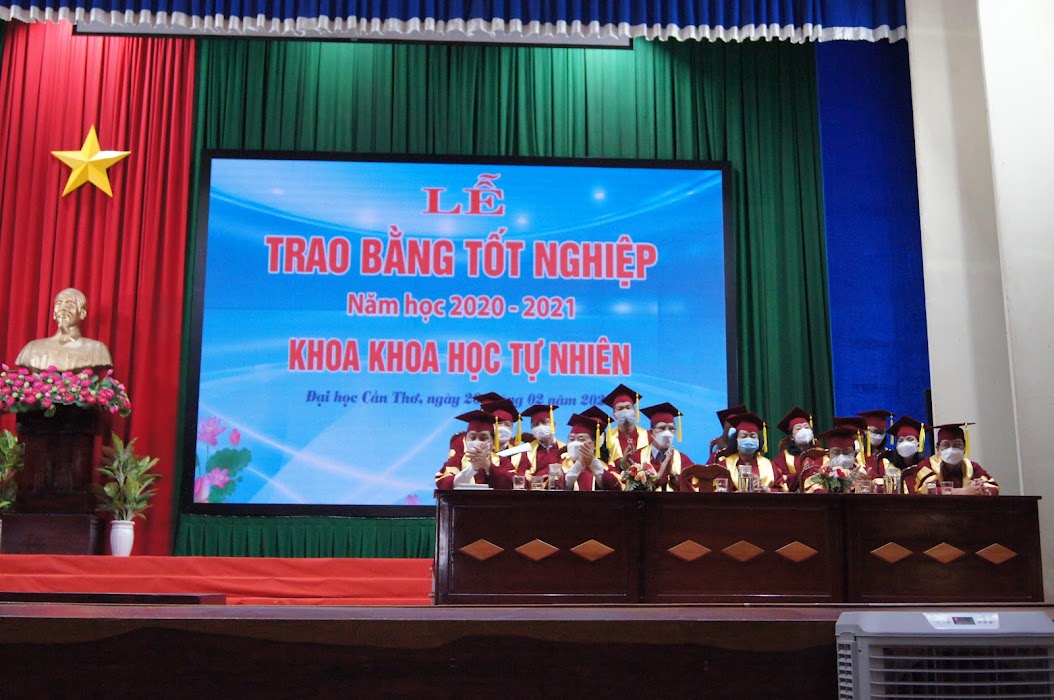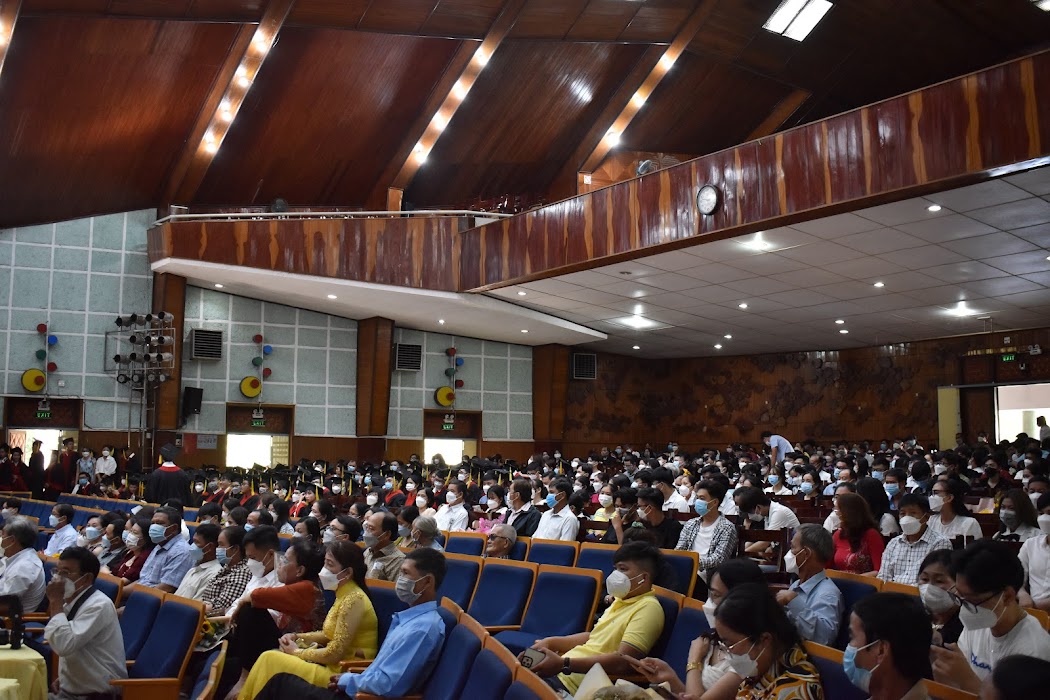 Assoc.Prof. Nguyen Thanh Tien - Vice Dean of the College reported on the learning process and training results of the course 43rd students.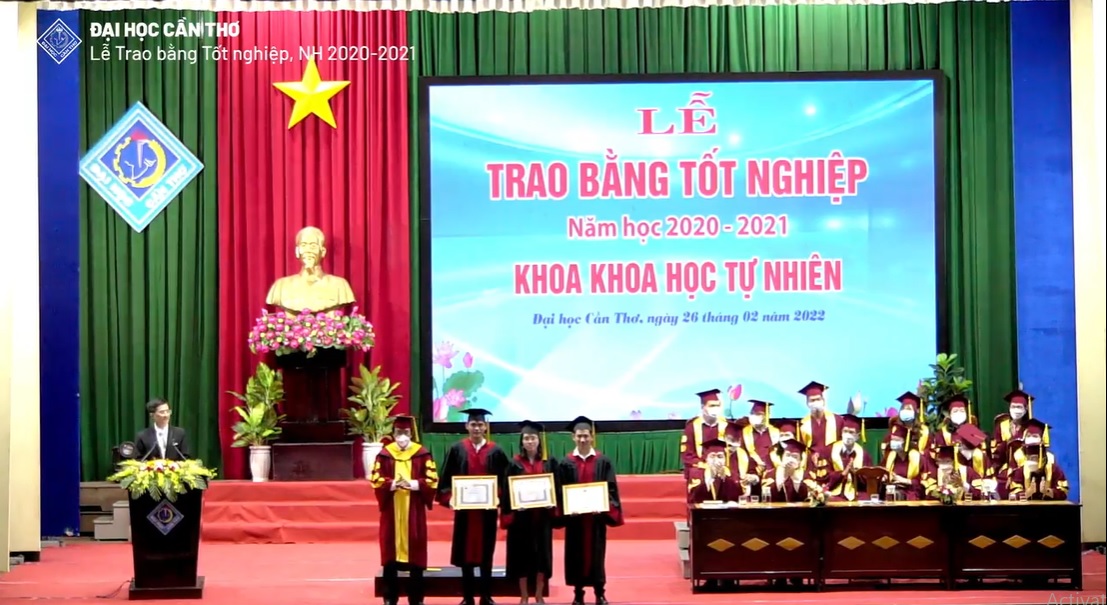 Prof. Dr. Tran Ngoc Hai - Vice President presented certificates of merit and awards to the valedictorian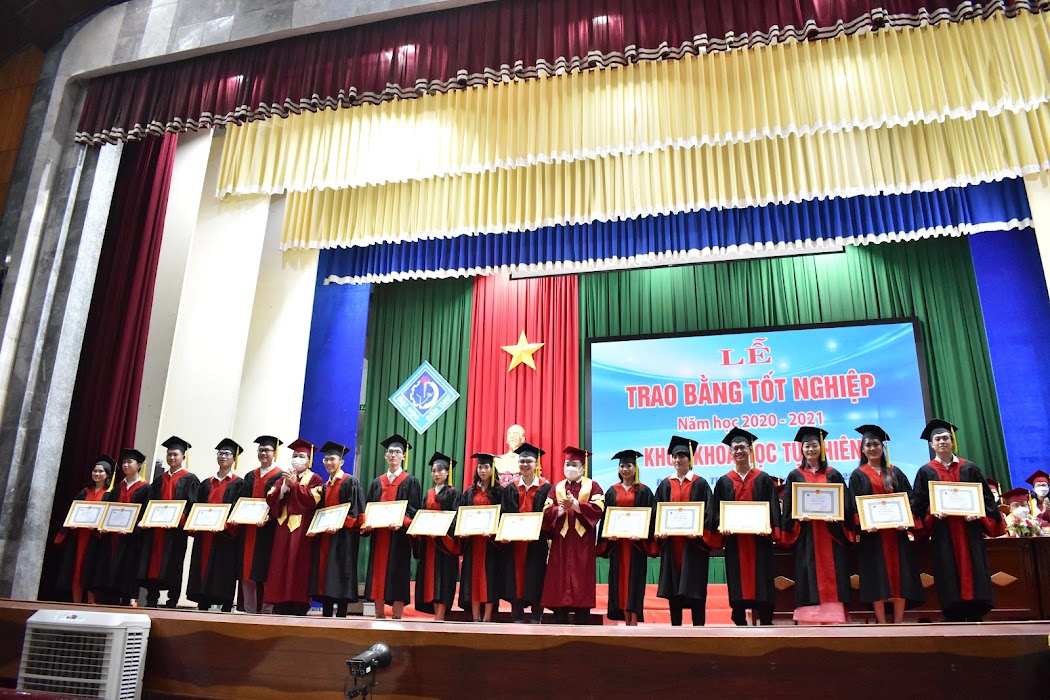 Commendation for graduating students with Excellent and Distinction grades for the whole course
Awarding certificates of merit from the Executive Board of the Youth Union to members who have made many achievements in the Union activities of the whole course.
Prof. Dr. Tran Ngoc Hai, Vice Rector gave the speech at the graduation ceremony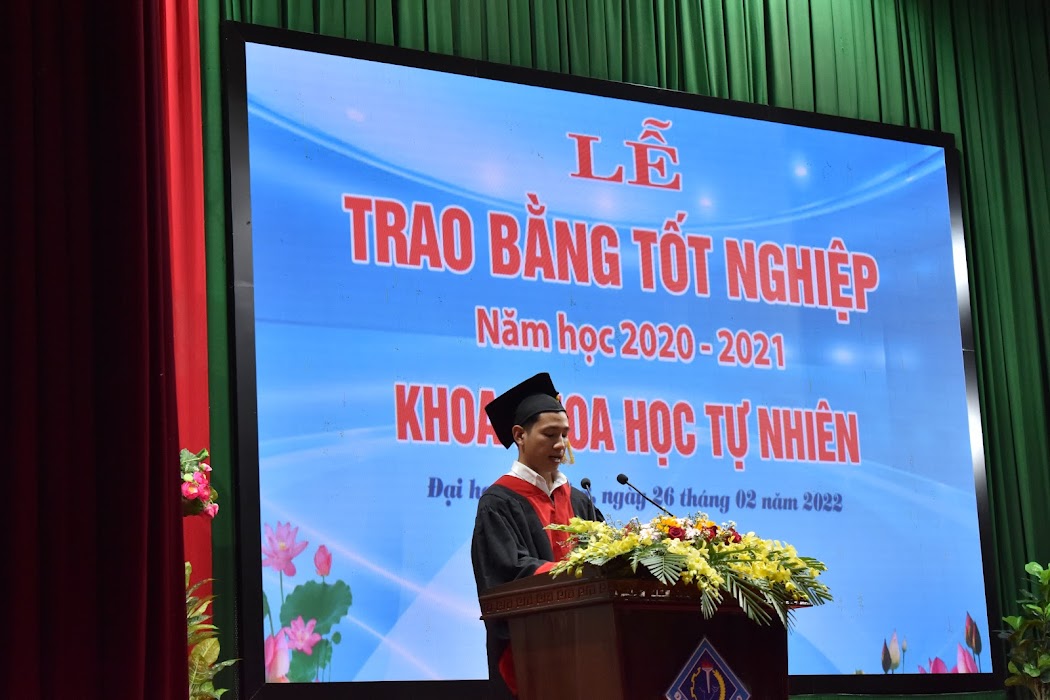 On behalf of all new graduates, Mr Tran Trung Tin - Bachelor in applied mathematics, course 43rd expressed his thoughts and appreciation
Mr. Trac Anh Phuong - representative of New Bachelor's Parents gave the speech at the graduation ceremony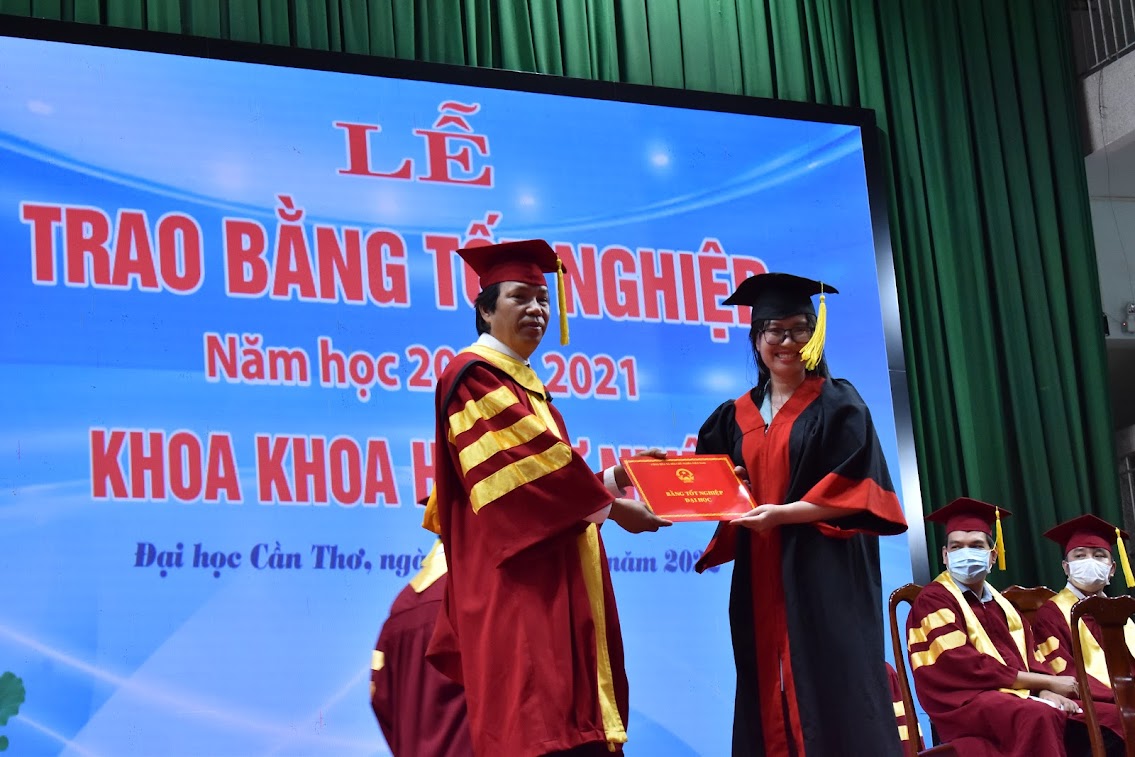 Prof. Dr. Tran Ngoc Hai - Vice Rector, awarded Diplomas to new bachelors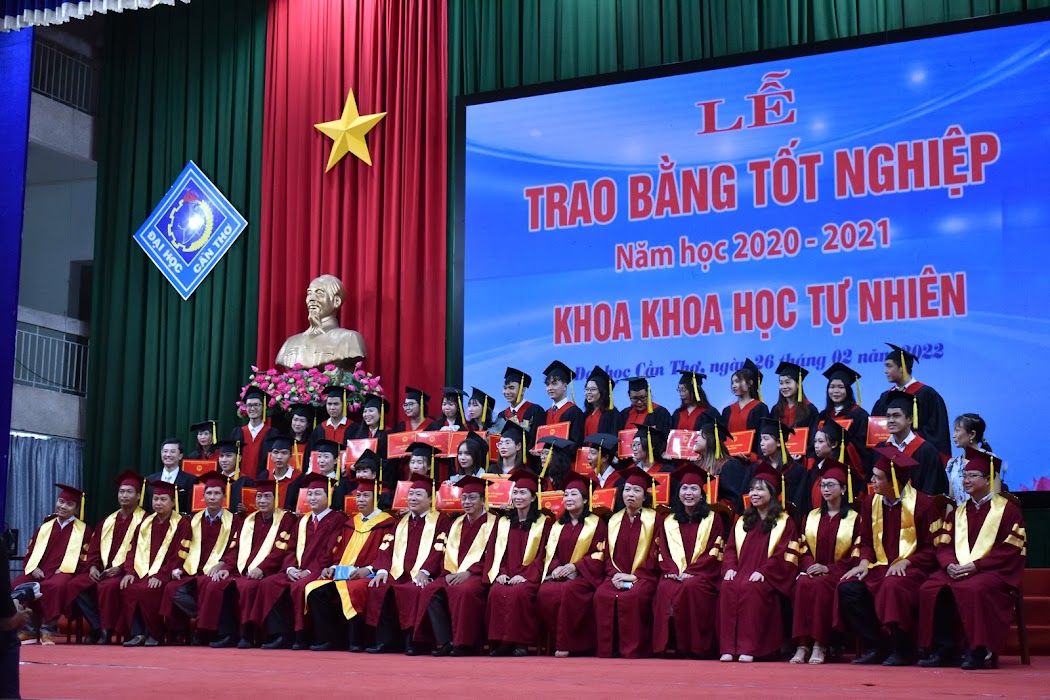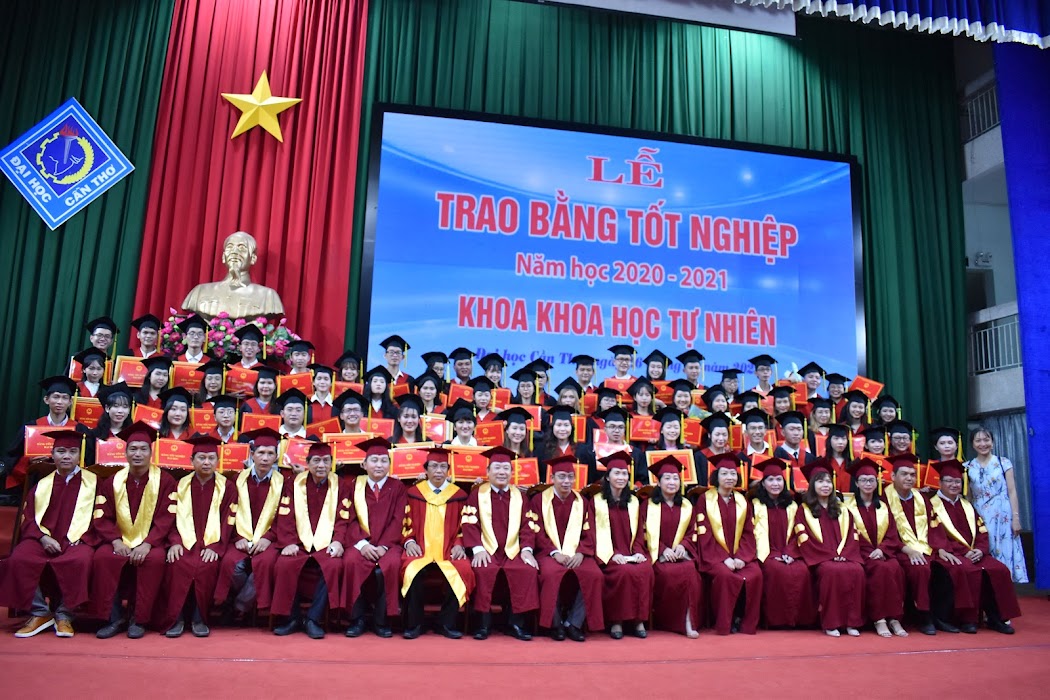 Group photos of graduation students and the University's leaders