On 27 March 2021, The Enterprises, Alumni and Students Meeting Workshop was organized at College of Natural of Sciences with the aim of strengthen the connection and involvement among these related parties to improve quality of training programs that meet the need of the labor market.   Throughout the workshop, alumni and employers accordingly shared experience and what criteria they expected from graduated student. Based on these requirements and sharing, students who are in the University can be active in preparing their own knowledge and necessary skills to step on the career development path after graduation.
Assoc.Prof. Dr. Bui Thi Buu Hue – Dean of the College delivered the opening speech at the workshop
Workshop overview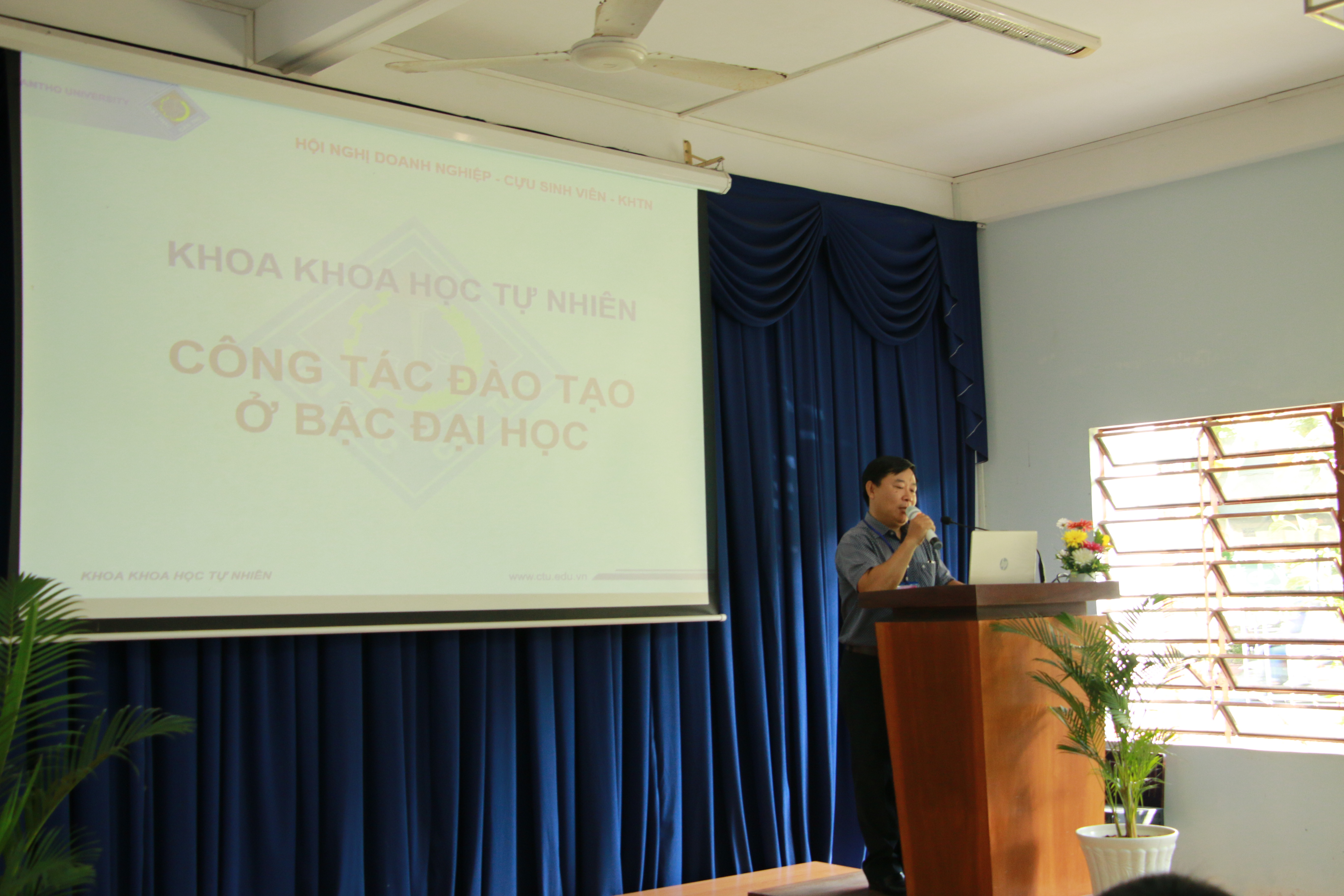 Assoc.Prof.Dr. Ngo Thanh Phong – Vice Dean of the College gave the report regarding training and scientific research activities of the College of Natural Sciences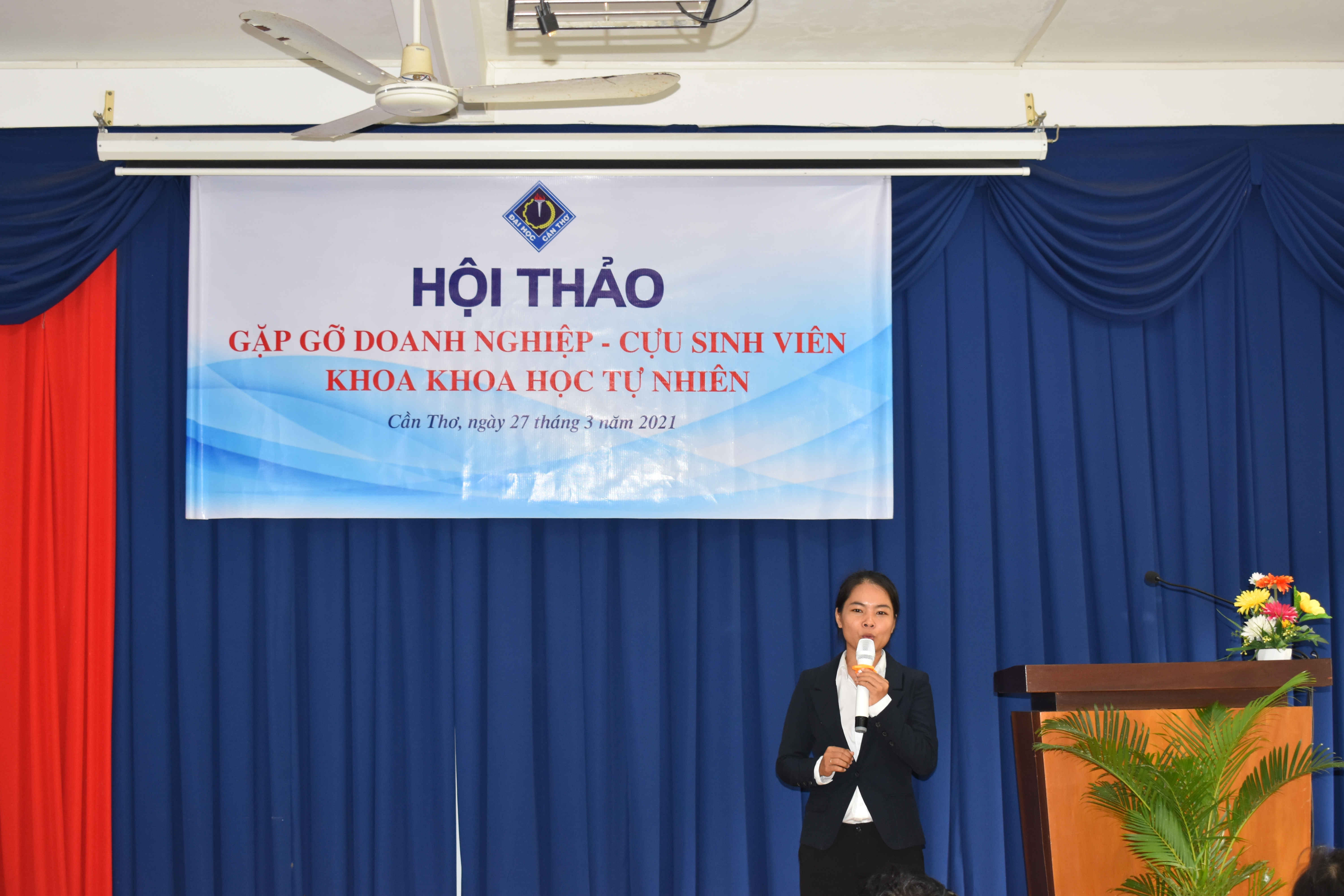 Ms. Huynh Thi Thuy Nhan - Human Resources Manager at My Lan Group shared "Skills that employers want to see on applicant's CV"
Mr. Diep Bao Canh, General Director of the Red Sun Joint Stock Company,  Member of the University Council of Vietnam National University,  Ho Chi Minh City shared "The level of satisfaction of enterprises on professional and soft skills of students who are recruited "
Mr. Le Ba Tuoc, Deputy Head of Department of Medical Laboratory, Binh Minh District Medical Center, Vinh Long province shared "Opportunities to work in the field of health for students of Biology"
Mr. Tran The Nhu Hiep - CEO of NHONHO Company shared "Digital economic development trend: Requirements of career standards and skills in applied mathematics and statistics students"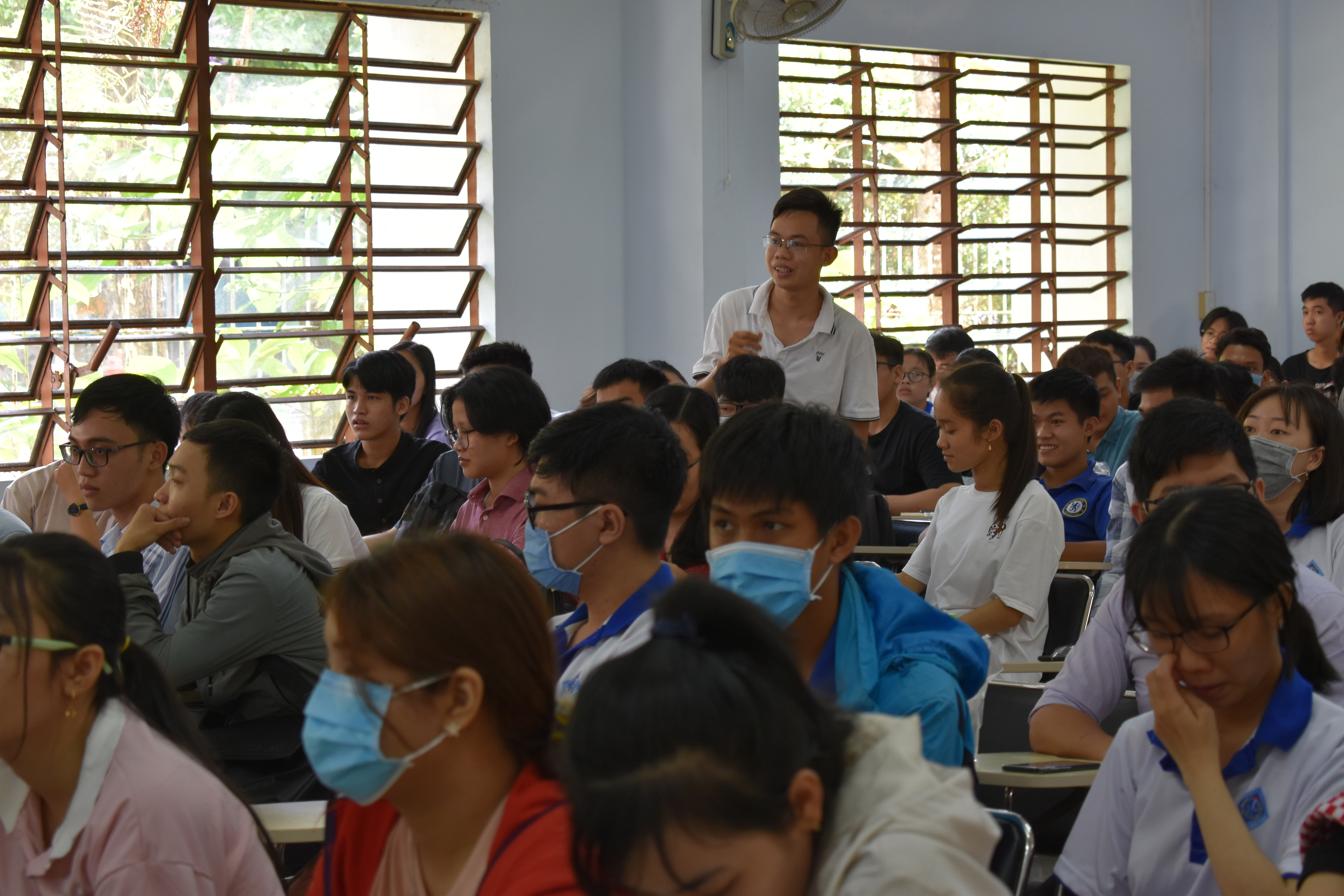 Questions from attending students for the reporters at the workshop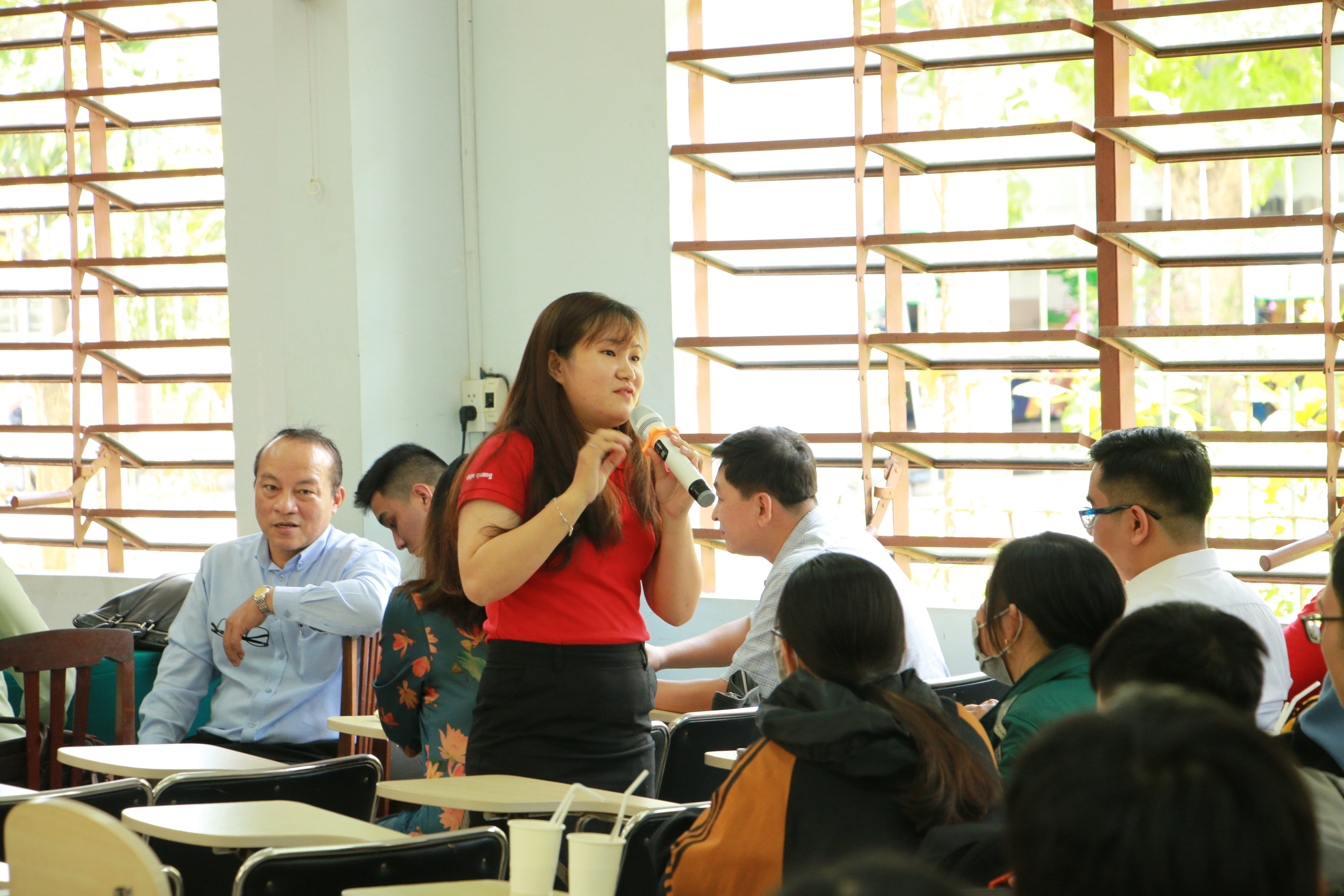 Alumni shared experiences after graduation
Souvenirs offering from The Dean to reporter at the workshop
On the occasion of attending the workshop,  Mr. Diep Bao Canh, General Director of the Red Sun Joint Stock Company, presented the College with 02 sets of solar lights.
Group photo at the end of the workshop