In order to enhance and improve the quality of training, to create opportunities for contacting between the College of Natural Sciences and employers, alumni and students as well as to catch up with the actual requirements of the labor market, the College of Natural Sciences organized the Workshop of meeting employers and alumni, students in 2018.
Attended the workshop, there were Mr. Tran The Nhu Hiep - Institute of Socio-Economic, People's Committee of Can Tho City,  Mr. Diep Bao Canh, General Director of  RedSun Energy JSC, Ms Pham Bich Kieu, Executive Director of  Warrantek JSC and more than 80 Lecturers, Alumni students who are working for Universities, Companies as well as Students who are studying at the College.
At the workshop, Assoc.Prof. Ngo Thanh Phong, Vice Dean summarized teaching and studying activities of the college which was remarkably developed from 2012 to 2018. The numbers of researches was increased significantly together with the budget.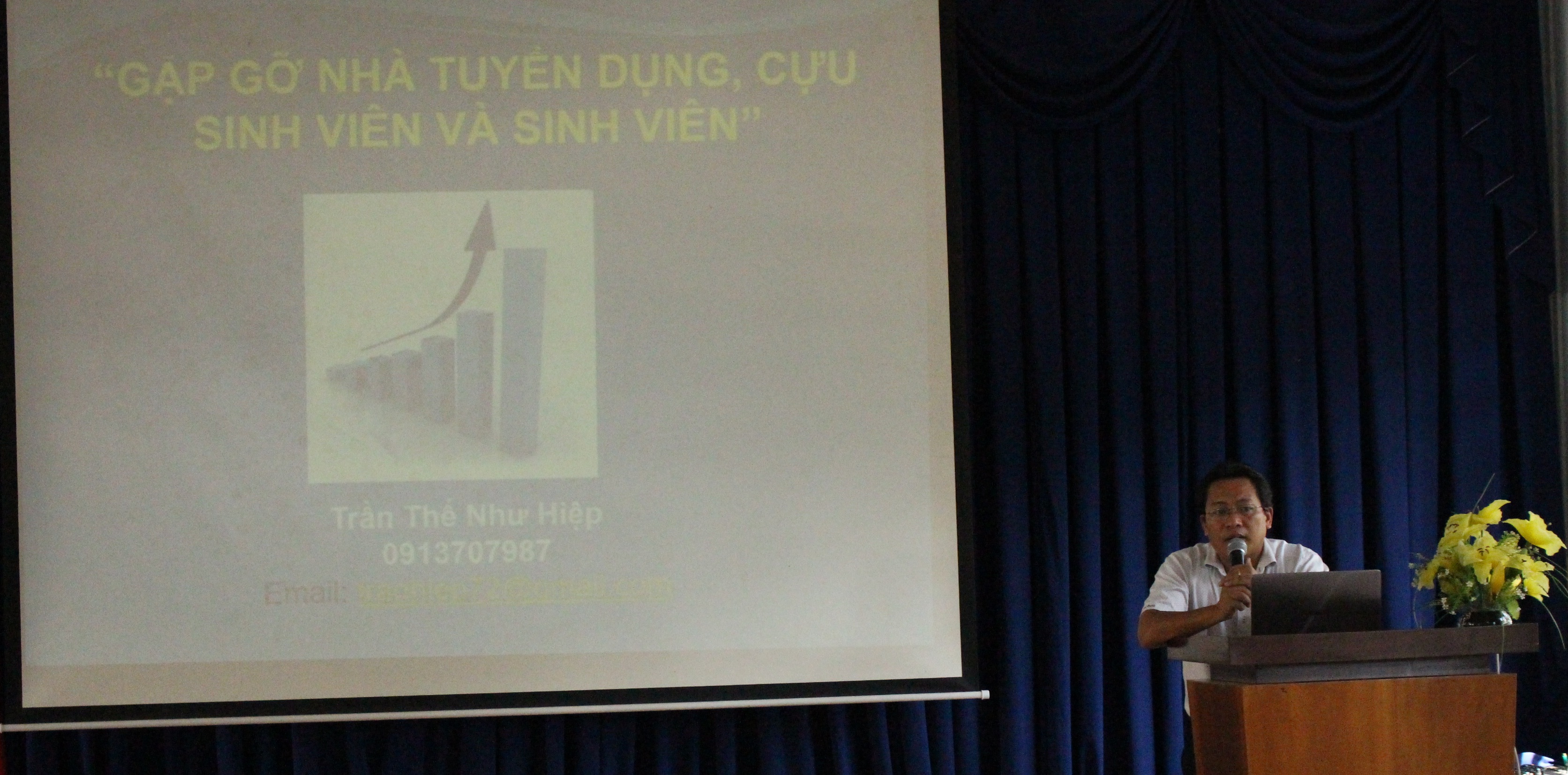 Mr. Tran The Nhu Hiep shared the reality and required of personale in Statistics. Students studied statistics could work in any fields such as any private companies, banks and social organizations that need read data number to set up development plan and predict demand of the society.
Besides that, Mr. Diep Bao Canh, General Director of  RedSun Energy JSC had wonderful speak to share students experiences and necessary skills to have the good jobs after graduated. In the position of employer, he shared what he need from his employees. Students should take part in social activities to get real experience and more confidence when working.
Ms Pham Bich Kieu, Executive Director of  Warrantek JSC pointed out the weaknesses that students encounter when graduated.
At the end of the workshop, Asoc. Prof. Bui Thi Buu Hue, Dean of the College expressed deep appreciation for sharing from distinguished speakers.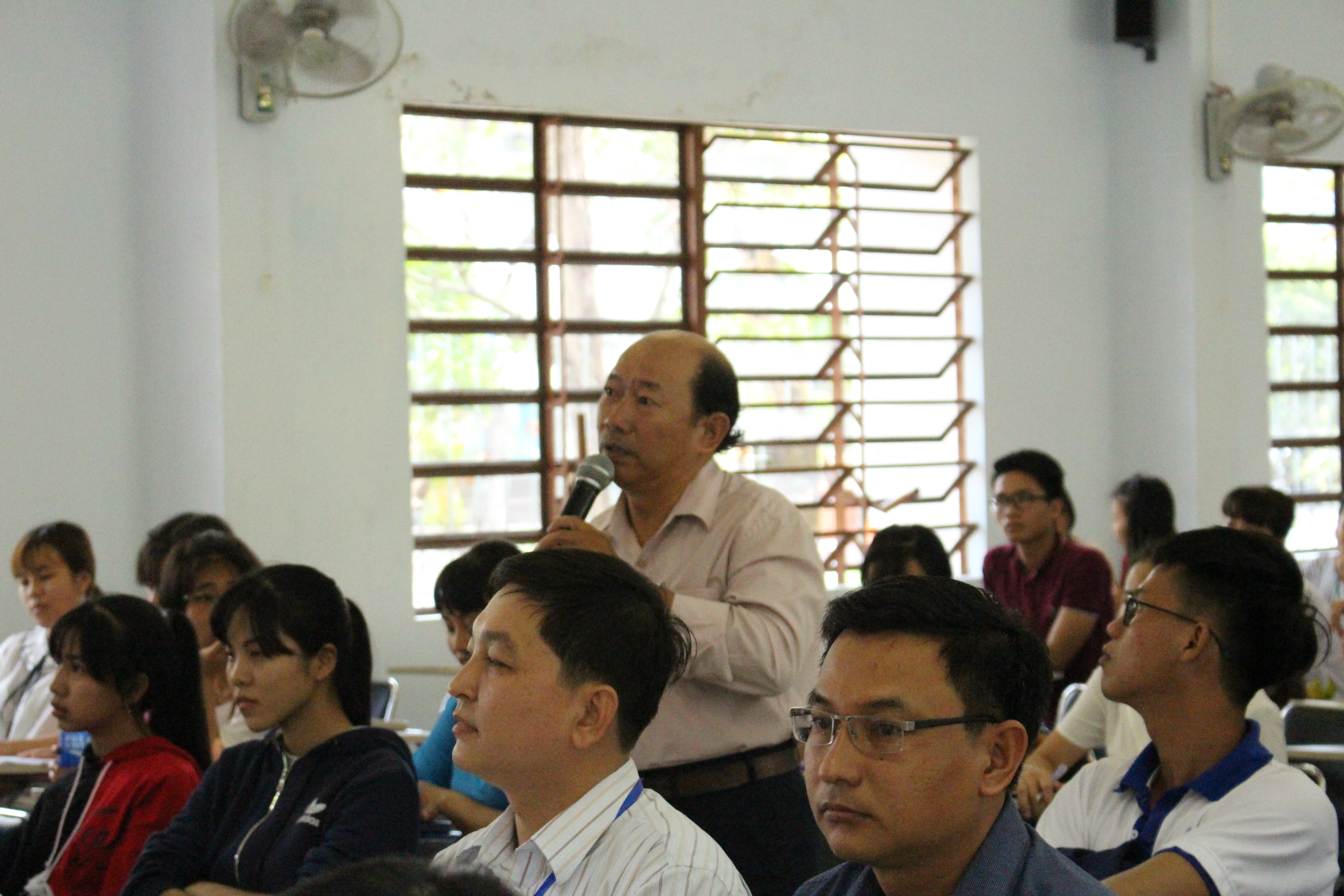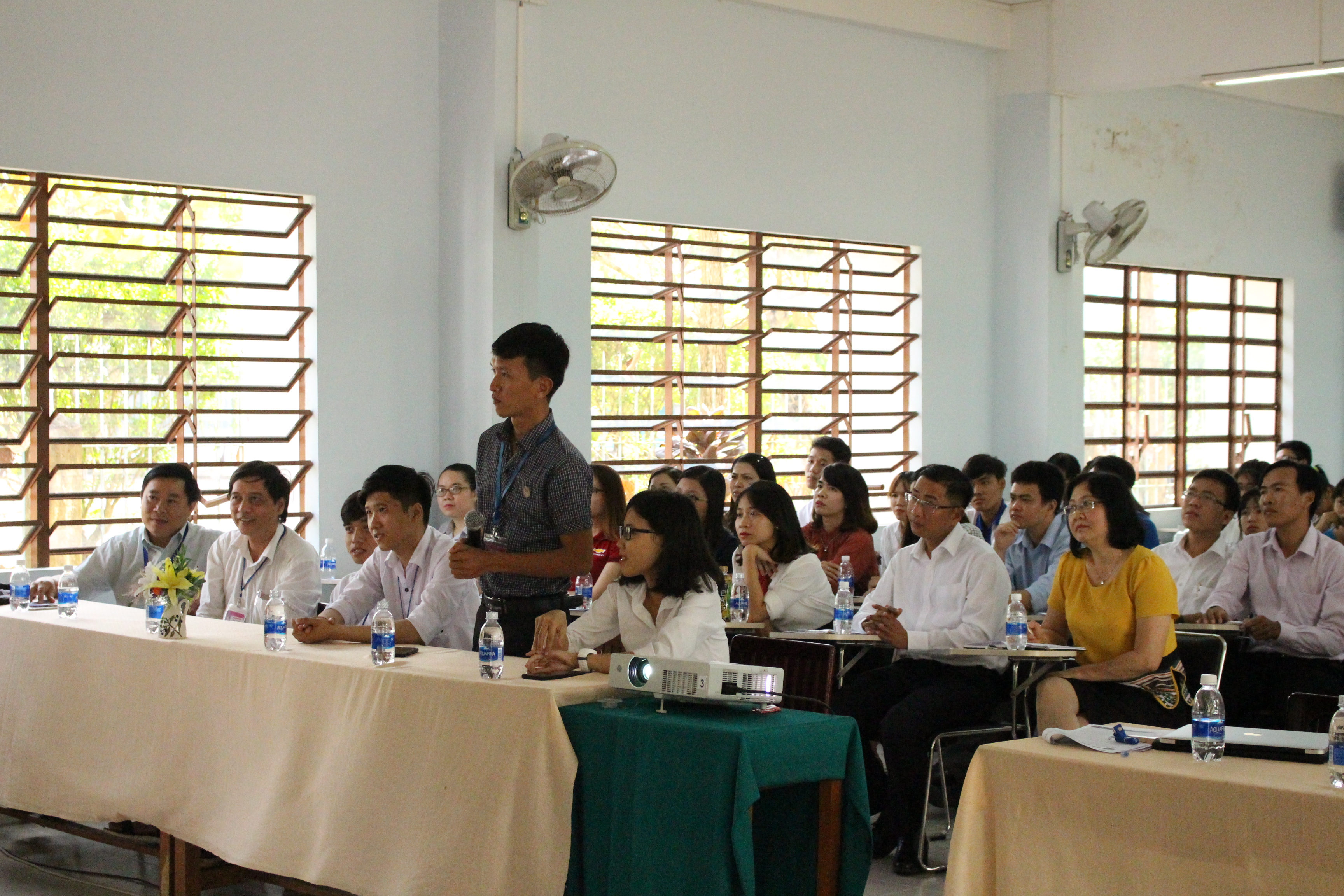 In this session, employers and students, alumni discussed many issues to get what problems need to improve in the curriculum of training and what good points need to develop. This was the good chance for the Colleges and employers to get to know well about each other and have further cooperation in the forthcoming time to keep up with the current trend of automation and data exchange in manufacturing technologies of the society.
Group photo