From March 01st to March 05th, 2023, the College of Natural Sciences welcomed Professor Kaeko Kamei (Vice Director of Kyoto Institute of Technology (KIT)) visiting and working at Can Tho University. At that time, there are 05 students coming to exchange academic knowledge as well as Vietnamese special cultures belonging to the Mekong Delta.
In this journey, Prof. Kamei collaborated with the Department of Biology – College of Natural Sciences to organize the Lab course "Purification of hen egg white lysozyme" which was conducted in the laboratory of this department. There were 30 students including undergraduate and master's students of Can Tho University accompanied by 05 Japanese students (KIT) participated in this Lab course. During this course, the students have learned a lot of academic knowledge related to their major, and some laboratory skills involving experimental implementation. After they had finished the course, all of the students received the certificate of 3-day course completion.
Furthermore, Prof. Kaeko Kamei had a discussion some scholarship opportunities at different levels of education (Master and Ph.D), some exchange programs, which would be subsidized by the Kyoto Institute of Technology as well as many Japanese organizations and could expand the chances for professional research in this discipline.
Pictures recorded in the meeting and activities in this Lab course:
The meeting of Kyoto Institute of Technology and  Can Tho University leaders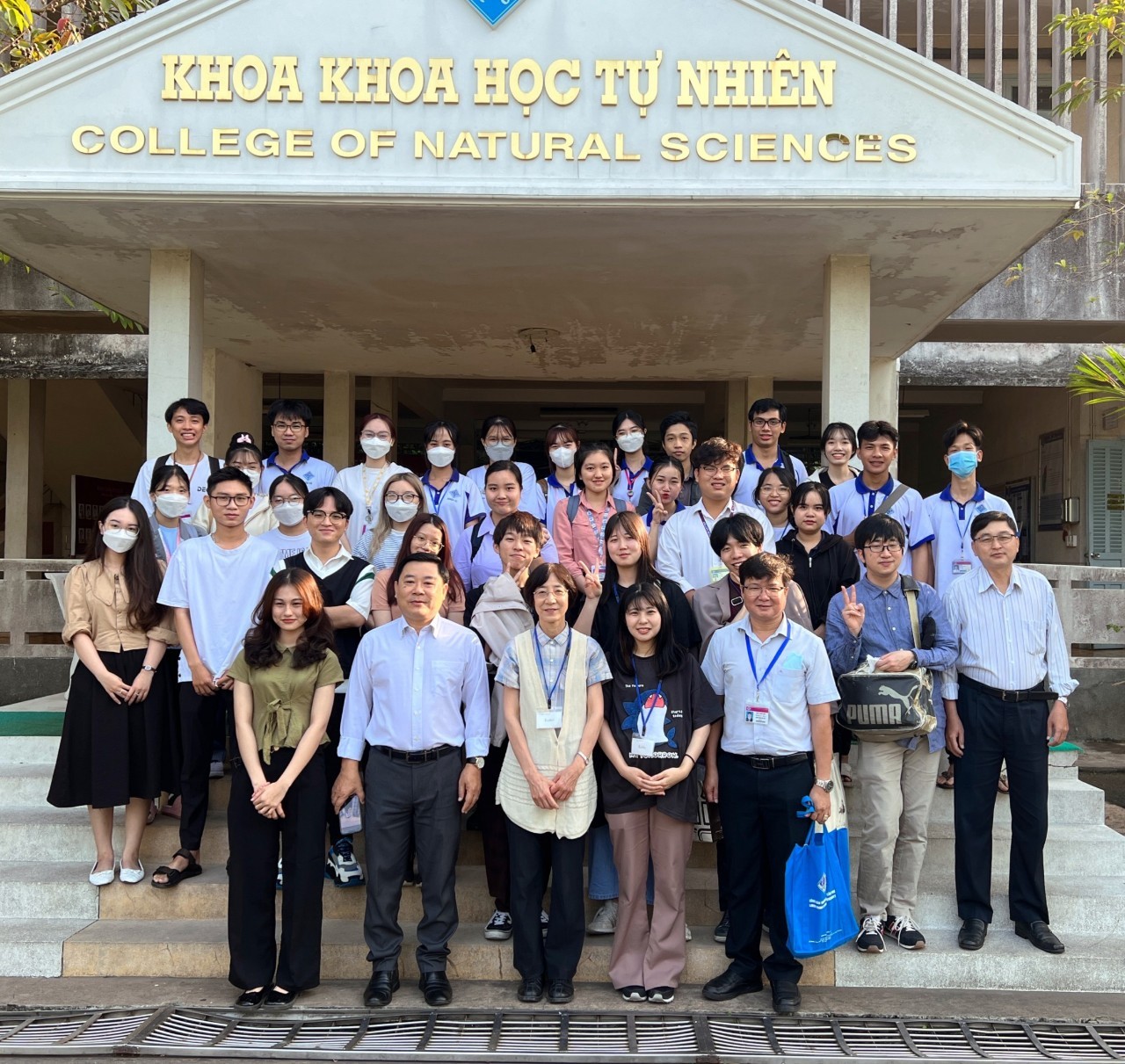 The memorable photo of Prof. Kamei, College of Natural Sciences staffs, and all of the students in this course
Pictures of Lab course activities – Department of Biology, College of Natural Sciences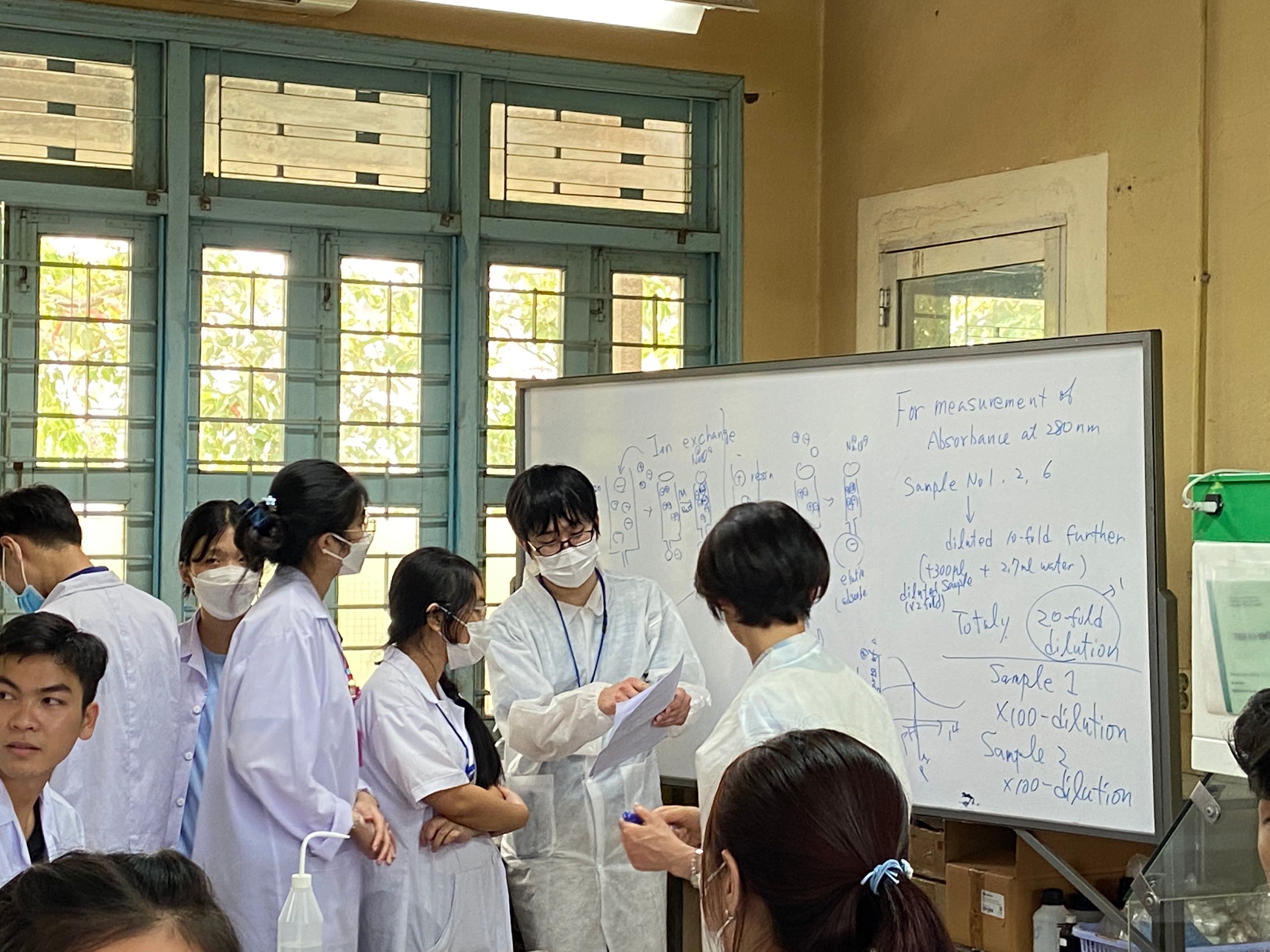 Prof. Kamei instructed students in the laboratory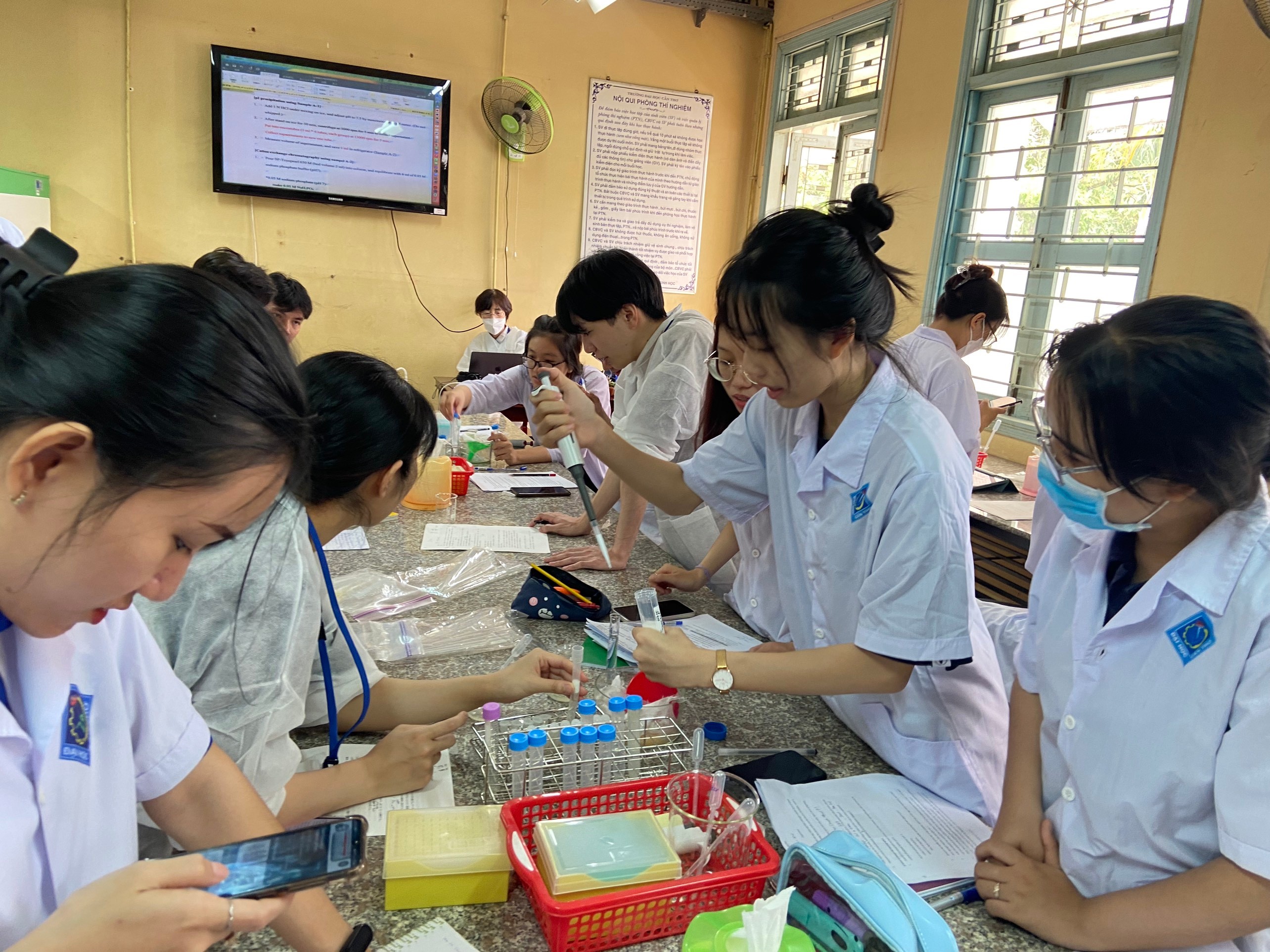 Students conducted experiments in this course
Some activities in this Lab course between Prof. Kamei, Japanese students and CTU's students
The Seminar, academic exchanges, closing ceremony, and giving certificates to participants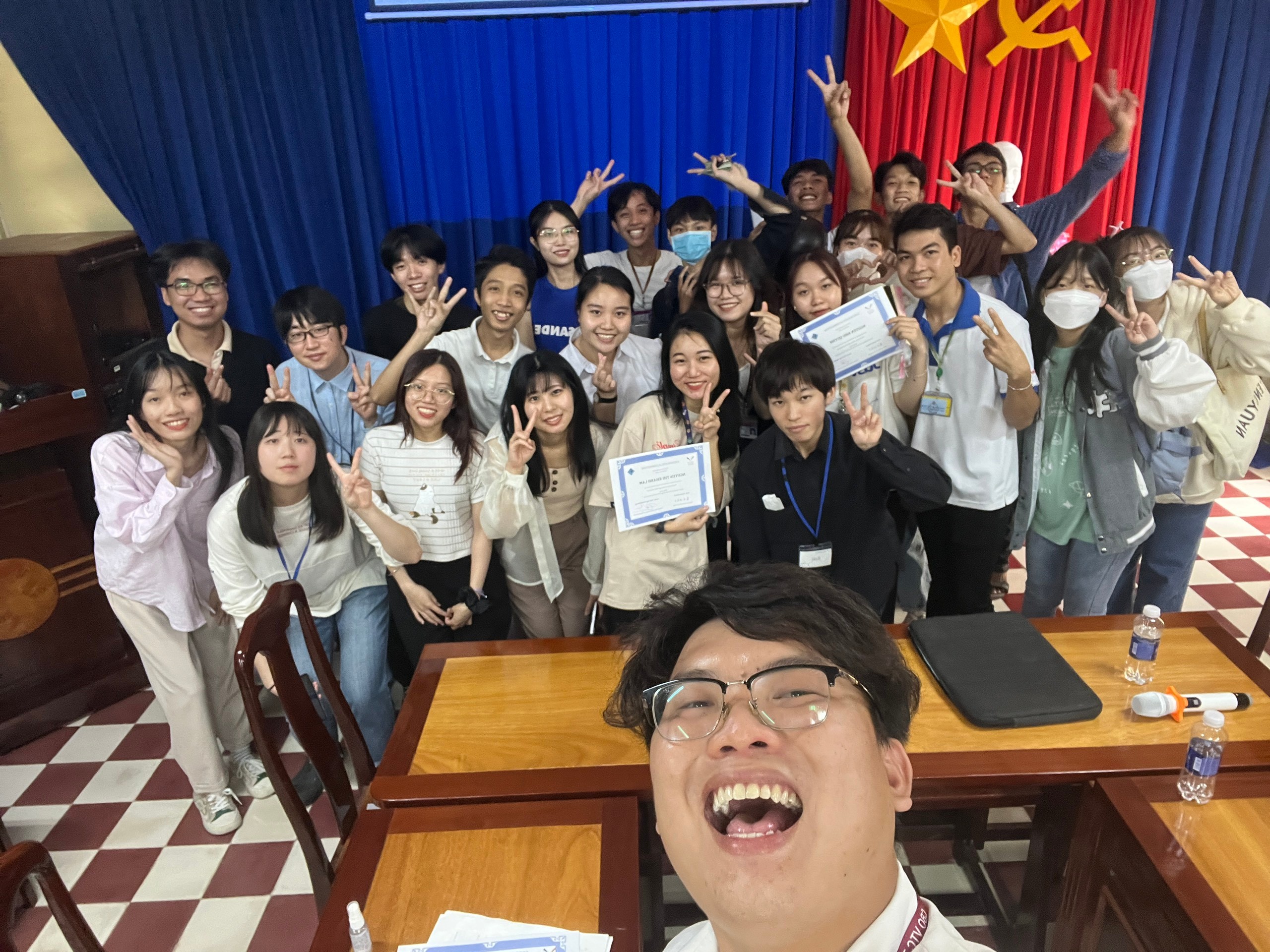 Prof. Kamei and Assoc. Prof. Dr. Tran Thanh Men gave certificates to students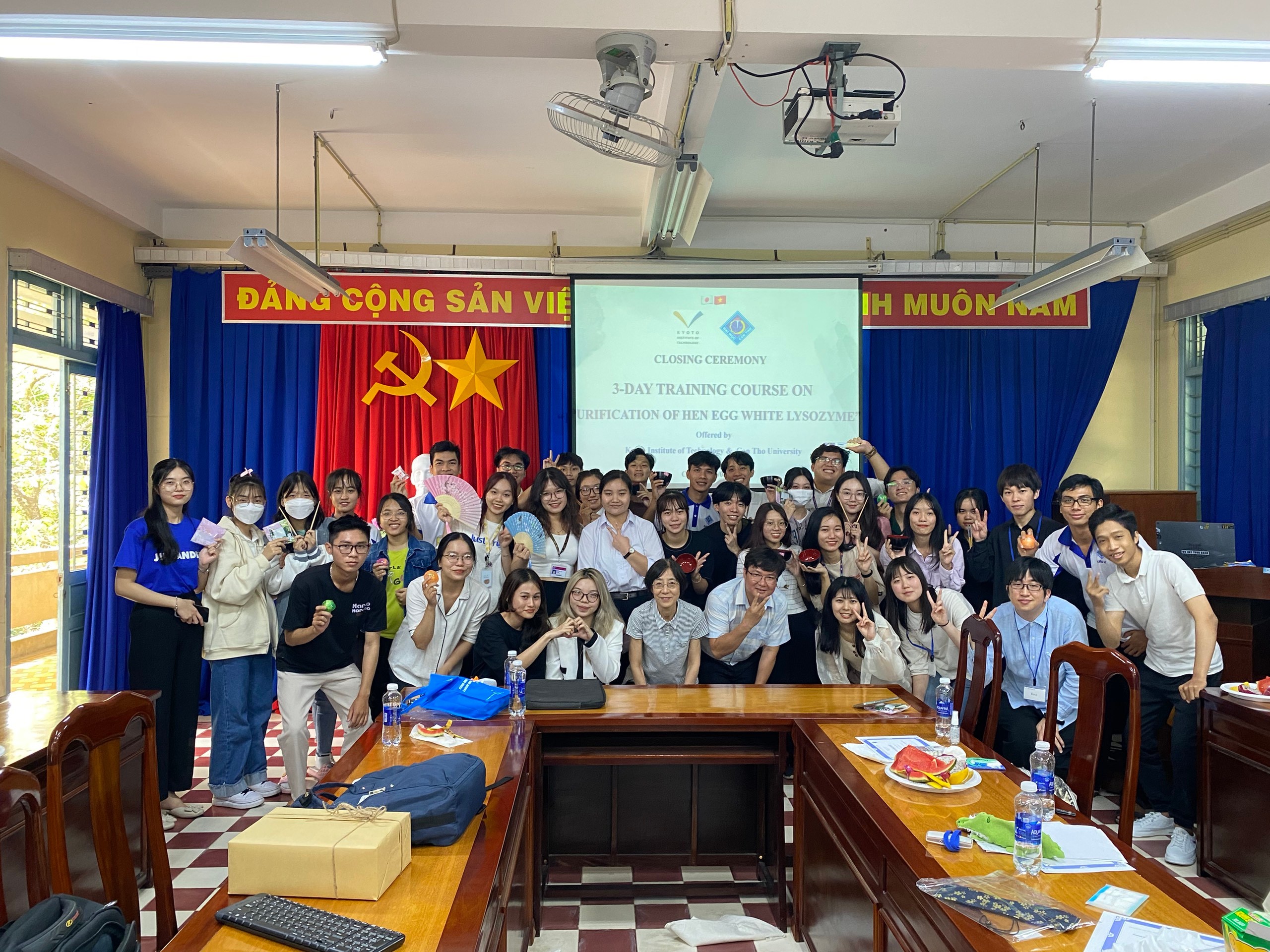 The memorable photo between Prof. Kamei and participants in this Lab course
Content writer: Lam Ngoc Ngan – Advanced Biotechnology 45th Course